Our vehicle will be our means transport, but also our house...
Four square meters will be a dining room, kitchen, and bedroom.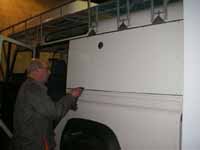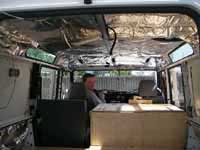 We begin to replace lateral windows with aluminum panels.
Thermal insulation is an essential stage to protect us from heat and the cold.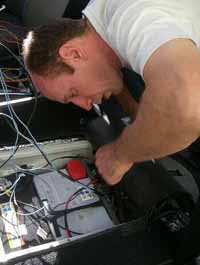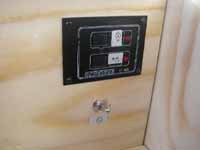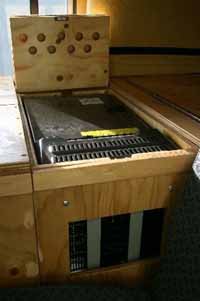 A second battery will give us enough energy for the fridge, pump, and lights when we stop in the bivouac.
A transformer will give us 220 volts to charge a P.C, camera...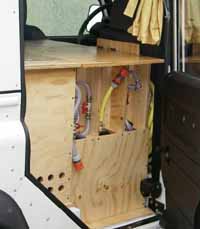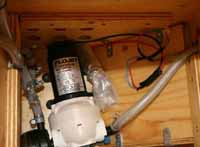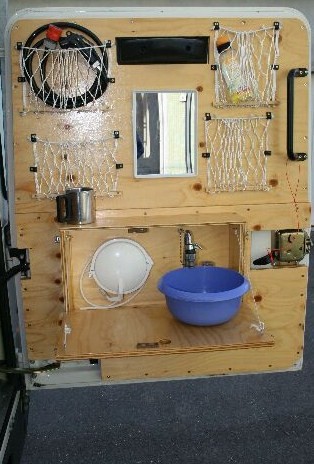 Two tanks of water ( 70 and 90 liters ) are fixed behind the seat.
An outside pump feeds a tap in the rear door.
We can adapt a small shower on this tap, and
a filter gives us drinking water.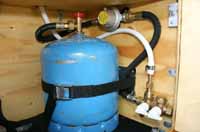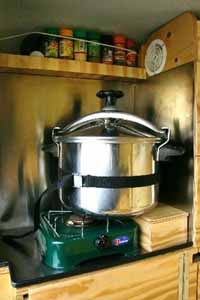 The kitchenette is made up of a camping stove.
An extractor of air with outside discharge, ventilates the interior.
Finally, we have stowed a casserole dish in the wall, with all kitchen utensils.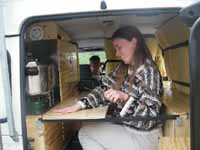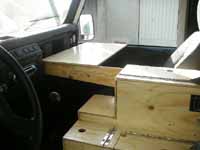 All interior fitting is made with a resinous plywood CTBX.
In a " day position " we can take our meal comfortably sitting.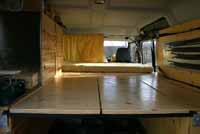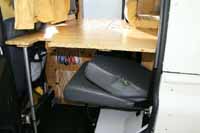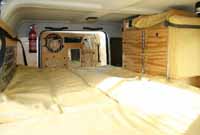 In a " night position " we have a 2m X 1,4 m X 1,1 m bed ( 1,1 meters wide for legs).
Three mattresses complete the equipment for a comfortable sleeping.
We added an additional tank of 45 liters in odder to increase the range.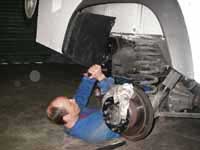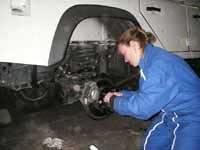 Another essential piece of equipment is the snorkel. It protects the engine from dust and the water.
A roof rack with an extended front section will carry a tent for our son and two trunks for light equipment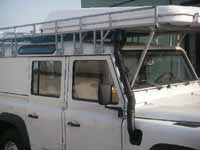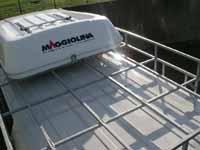 For protection we have fixed a diff guard, an aluminum steering guard, and a nudge bar
A spare wheel carrier relieves the rear door. A second spare wheel will be fixed on the bonnet reinforced by another spare wheel carrier.
With rings on the front and on the back we will be able to pull our car with a manual winch if it gets stuck.